2022 REALTOR of Distinction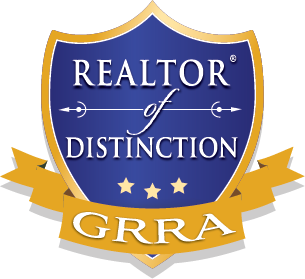 The purpose of the REALTOR of Distinction program is to encourage our members to be well rounded REALTORS & respected community leaders.
Due Date for Application - January 13, 2023
Total Points Needed - 40 Points
The system will calculate your grand total after you have submitted your application!
2022 Specific Information: Members that attended any GRRA events remotely (via Zoom, Google Hangouts, Facebook Live, etc.) will count towards participation total.
Disclosure: The Broker of Distinction Award is the property of GRRA and can be used and advertised by the designated REALTOR for the year in which it was awarded. The Greensboro Regional REALTOR of Distinction program is based on a points system in 6 different areas for a total of 40 points with no more than 25 points in one area. The award is granted at the discretion of the GRRA REALTOR of Distinction Committee.
Oops. This form is no longer accepting responses
We're sorry but this form/survey is no longer accepting responses. If you have questions or believe this is an error, please contact us.
Greensboro Regional REALTORS® Association | GRRA
23 Oak Branch Dr., Greensboro, NC
336-854-5868
info@grra.org